From our corporate office in Newton, Massachusetts and our regional offices
in Hartford, Providence, Cape Cod, and Washington DC, we manage
a large portfolio of properties throughout the Northeast Corridor.
About The Barkan Companies
We work on assignments from over one thousand units to as few as 20. We manage the newest city high rises, and pastoral suburban townhomes; from ultra-luxury to affordable housing. While the approach may vary at these diverse property types, our mission in all situations is to advance the goals of the trustees or developers who have placed their confidence in Barkan Management. This is a commitment that began in 1964 when our founder and chairman, Mel A. Barkan, decided to start his own business, Barkan Construction Company. We soon grew into the real estate development business and continue to own a wide portfolio of properties. In 1981, we formed Barkan Management Company to provide professional property management and accounting services to both Barkan-owned and third party client properties.Through the years we've developed special departments in regulatory compliance for affordable housing communities and in consulting to developers of new projects. Today we remain a family-run business known as The Barkan Companies which provide:
William D. DiSchino, CPM®, President & CEO, Barkan Management Company
William D. DiSchino, CPM®, President & CEO, has more than 35 years experience in progressively responsible positions in the property management field. Prior to joining Barkan Management, Bill spent many successful years as President of TFG Management Group (a division of The Finch Group) assisting in the tremendous growth of their residential management portfolio. Since joining Barkan in 1994, he has grown their fee management portfolio from 3,500 to 23,000+ units and positioned the company as a significant regional service provider throughout the Northeast Corridor. He received a BS degree from Boston College with a concentration in accounting and finance. He is past President of the Rental Housing Association and serves on the Board of Habitat for Humanity Greater Boston.
"I take great pride in the incredible talent and professionalism of the senior team that has been key for me and to the overall success of the company."
Daniel L. Bauman, President, Barkan Management Company
Daniel L. Bauman, President, is an industry veteran with more than 30 years of experience in the development and management of condominiums and apartments. Prior to joining Barkan, Daniel served in multiple leadership roles, most notably as President of FirstService Residential DC Metro, where he oversaw the evolution of the firm into a market powerhouse, establishing a strong corporate culture, building a reputation that attracted the best people in the industry and achieving record earnings growth— all while significantly improving client satisfaction. In addition to his professional accomplishments, Daniel has proudly served organizations providing housing to the underprivileged: Sarah's Circle and the Alexandria Redevelopment and Housing Authority, where he recently served as Chairman of the Board of Commissions. He is a graduate of the University of Maryland.
"I enthusiastically embrace my responsibility to deliver best in class service to our clients and to nurture a strong corporate culture for our employees as the strategy for continued success."
Janet Meaney, CPM® Senior Vice President
Janet Meaney CPM®, Senior Vice President, is a 22-year veteran with Barkan Management. She has been a member of the Institute of Real Estate Management for 28 years and served as president of the Boston chapter in 1993. Janet is a Certified Property Manager, (CPM®) with the Institute of Real Estate Management and was a recipient of the Certified Property Manager of the Year Award with IREM. She is also a member of the Community Associations Institute (CAI).  Since 2006, she has been a director of the Rental Housing Association of the Greater Boston Real Estate Board and a director of Caritas Communities. She has more than 38 years of experience in residential property management including condominium, cooperatives and rental housing. Before Barkan Management, Janet served 16 years in senior positions for large and mid-size management firms, locally and nationally. She has been the lead consultant on several residential projects under development. She attended Northeastern University.
"As the lead consultant on several residential projects under development, I'm committed to seeing that our clients' goals are achieved and their expectations surpassed."
Peter C. Westhaver, CMCA®, AMS®, PCAM® Vice President
Peter has more than 22 years of experience in property management and currently holds the designations of CMCA, AMS, and PCAM from the Community Associations Institute. He is a member of the CAI New England Board of Directors, having previously served as its President and Treasurer.  He is also the co-chair of the MA Advisory Committee and co-chair of the Massachusetts Legislation Action Committee. Peter has experience in many facets of property management including market rate apartments, mixed use condominium/apartment and condominium/commercial communities, downtown and suburban condominium communities and cooperatives.
"As the newest member of the executive team, I'm excited to enhance company initiatives for the future of Barkan Management Company and the betterment of the clients we serve."
Laura J. Waldrop, CPM® Vice President
Laura joined Barkan Management in 1996 and has been an industry professional for more than 30 years. Laura holds her CPM® designation through IREM and is also credentialed through the State of Connecticut for Association Management. Laura received her BA from the State University of New York, College at Oswego. She's experienced in many areas of property management including affordable and market rate properties, as well as condominium and cooperative communities. She's worked extensively with board-controlled communities, providing outstanding management services to meet and exceed client expectations. She takes a practical approach when managing a client's assets by combining financial, marketing and operational expertise to achieve each client's goal.
"We build outstanding teams by creating a work environment that promotes individuality and creative thinking. This inevitably leads to high level productivity and success for our clients."
Maria Palmieri, CMCA® Vice President
Maria is a seasoned manager with 27 years' experience in condominium management. Prior to joining Barkan Management in 1995, Maria managed a portfolio of condominiums with The Finch Group. She provides management oversight and supervision for several condominiums throughout the Boston area and has a proven track record of acquiring and maintaining client relations. One of Maria's favorite tasks is being able to effectively problem solve and ensure quality control on projects both at the contractor and client level. She earned her Bachelor's Degree and Master's Degree from Emmanuel College.
"My industry experience has enabled me to work as a mentor for many of the new property managers with Barkan Management. It's been very rewarding to see them do so well."
Jill R. Campbell, Director of Construction
Jill is Director of Construction for The Barkan Companies.  In ten years with the company, she has successfully managed and overseen more than $40M of projects both large and small for developers, board-controlled communities, and unit owners.  She specializes in consulting with Barkan's clients on capital improvement projects, from the initial scoping through project execution and close-out.  Jill's eye for detail and workmanship was honed during her years as a project manager at a high end residential construction company. With nearly two decades experience in the construction industry she is able to review drawings, run a bidding process, oversee contractors, control expenses, and monitor construction quality across a wide variety of project types.  She has also developed a particular expertise in handling the deep communication required among contractors, property management, boards, and residents of Barkan's management clients.  She has a Bachelor's degree in Business Management from Champlain College, a Project Manager Certificate from Northeastern University and holds an unrestricted Construction Supervisor License.
"Construction is my passion and is constantly interesting to me. Every project is uniquely different and comes with its own set of challenges and client needs."
Cynthia Howe, Vice President
Cynthia brings more than 23 years of experience in property management. Her background includes managing market rate, LIHTC, and affordable housing, as well as both federal and state public housing. She holds a B.A. and a J.D. and practiced law briefly in Massachusetts. She holds a number of industry accreditations including the SHCM (Specialist in Housing Credit Management), C3P Tax Credit Certification, CPO (Certified Professional of Occupancy), FHC (Fair Housing Compliance) and is a candidate for the ARM (Accredited Residential Manager). Cynthia has worked closely with developers on 40B projects and is able to successfully transition a property from development to occupancy. She has effectively supervised market lease ups, LIHTC conversions, and has developed and overseen affordable housing lotteries for both Section 8 and LIHTC properties. Cynthia is a Board member of NEAHMA and volunteers with the Sudbury Housing Trust. Cynthia oversees a diverse portfolio of properties in Massachusetts and Rhode Island and plays a supportive role with Barkan Compliance Solutions, assisting with marketing and client services.
"My experience has proven to be valuable with clients that have engaged our affordable housing compliance services."
Dianne Radcliff, CPM® Senior Vice President
Dianne Radcliff, CPM®, Senior Vice President, has extensive real estate management experience including past positions as president of American Properties Team and senior vice president of TFG Management Company (a division of The Finch Group). Dianne served on the executive board of the Community Association Institute (CAI) and as an executive councilor for the Boston Chapter of the Institute of Real Estate Management. She is a Certified Property Manager with the Institute of Real Estate Management. She has 35 years of experience in residential management and is highly regarded in the condominium management industry.  Dianne oversees the Rhode Island regional office and has been the company's principal consultant on multiple luxury and multi-use condominium projects. She received her BS degree from the University of Rhode Island.
"Perhaps, my most rewarding experience at Barkan was the opportunity to participate in the planning and coordination of a $74M systems rehabilitation project at Harbor Towers in Boston."
Russell O. Johnson, CPM® Chief Administrative Officer
Russell O. Johnson, CPM®, Chief Administrative Officer, has over 25 years of experience in the residential property management industry. Before joining Barkan Management in 2019, Russ spent many years at HallKeen Management, most recently as Vice President and Regional Director, with responsibility for managing regional and site staff for 45 residential communities, in addition to developing policy and procedure to assure consistent management across the entire residential portfolio. While at HallKeen, Russ oversaw scaling up of operations to accommodate business growth across all regions.  Russ also served as the Deputy Executive Director of the Portland Housing Authority in Portland, Maine, and he began his career in property management in Western Massachusetts managing condominium associations, commercial property and market rate apartments. Russ earned a Bachelor of Science Degree in Business Management from Green Mountain College, and maintains the Certified Property Manager, Tax Credit Specialist and Public Housing Manager designations.
"I am very excited to be working with Barkan Management, and look forward to bringing my consistent leadership and a supportive mentoring style to an outstanding and dedicated group of professionals."
Peter M. Barkan CEO, The Barkan Companies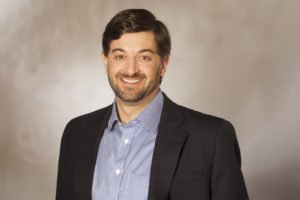 Peter M. Barkan, CEO, The Barkan Companies is the second-generation leader of the family business started in 1964 and oversees all of the operating companies and a large portfolio of commercial and multi-family real estate assets. Peter has developed deep experience in construction and affordable housing which he brings to bear in the creation and rehabilitation of housing in multiple markets. His involvement and guidance in each of the Barkan Companies ensures a quality and consistency of service to our clients. Peter received his BA from Brown University, and an MBA from Duke University.
"It is an honor to continue Barkan's legacy of excellence in the development and management of people's homes. The integrity of our people has been the hallmark of our business, which we continue to grow in new regions and markets."
Jim Merski, CPA Vice President & CFO
Jim Merski, CPA, Vice President – CFO, has been with Barkan Management since 2014, when he joined as the company's chief financial officer. He's committed to sound financial accounting principles and communicating results and financial position to stakeholders such as boards of directors, owners, bankers, outside investors and regulators. Jim began his career in public accounting and has been a controller and CFO in a variety of private businesses and industries including healthcare, transportation and logistics, and risk-bearing insurance companies. His 15 years of experience in real estate and real estate finance include syndication, asset management, and commercial and multi-tenant housing property management. Jim holds a BS from the University of Pittsburgh and an MBA from the University of Southern California. He is a California Certified Public Accountant and recently has been accredited as a Certified Fraud Examiner.
"My focus is to move the accounting team to excellence in financial reporting and customer service through integration of our 'cloud-based' systems while stream-lining and standardizing our operating process and procedures."
Tyler Munsinger, CPA, Chief Financial Officer
Tyler Munsinger, CPA, Chief Financial Officer, has a diverse and extensive background in accounting, financial reporting, internal controls, and data analysis. Tyler is a licensed CPA with over 10 years of experience in real estate which includes several executive positions with real estate firms focused on residential and commercial property management, syndication, asset management, construction, development, and brokerage, as well as experience in public accounting for clients in the banking, lending, and private equity industries. Tyler holds a BS in Management from the University of Massachusetts, Boston with concentrations in Accounting and Management Science Information Systems.
"I look forward to working with the excellent Barkan team on continuously improving both our processes for financial controls, as well as how we communicate valuable information to our clients."
Michael Feltenberger, CMCA®, AMS®, PCAM® Senior Vice President
Michael Feltenberger, CMCA®, AMS®, PCAM®, Sr. Vice President, heads up Barkan Management's Washington, D.C. operations and has 20 years of experience in community management. Michael has obtained the Professional Community Association Manager (PCAM), Association Management Specialist (AMS) and Certified Manager of Community (CMCA) designations from CAI.  He previously served as a member of the Washington Metropolitan Chapter of CAI Board of Directors and a member of the National Association of Professional Community Managers (APCM) Board of Directors. Michael has lectured locally and nationally on issues related to common interest communities. Prior to joining Barkan Management, Michael served as a vice president with Legum & Norman Realty, Inc.
"Growing Barkan's D.C. regional operation from the ground up has been a wonderful opportunity for me and I'm excited about the prospects for future expansion in this region."
Gerald A. Meaney, Vice President and Regional Director
Jerry is a seasoned professional with over thirty-five years' experience in residential property management and a specific concentration on physical plant management, capital improvement planning, funding and coordination. Jerry joined Barkan Management in June 2000 and presently oversees our Hopkinton regional office as well as our Cape Cod and Plymouth County office. Prior to joining BMC, Jerry held a Vice President position with The Niles Company and American Properties Team, Inc., where he supervised a diverse portfolio of communities. He has a strong background in maintenance and coordinating building and site renovation projects, contract bidding, negotiations, capital need planning and preventive maintenance planning and implementation.
"I truly enjoy working with Boards and Committees in providing cost effective solutions to unique property needs and have coordinated and provided oversight on several multi-million dollar renovations and capital projects."